Cultural and Entertainment Programme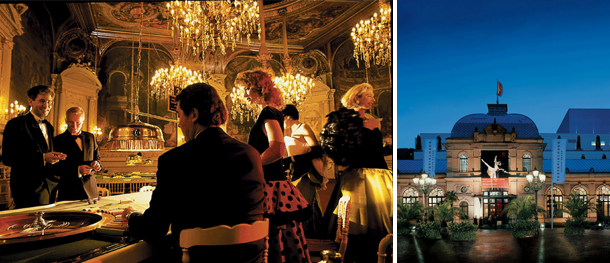 Although Baden-Baden is called the Summer Capital of Europe, the number and quality of cultural programmes and entertainment options in elegant Baden-Baden does not change with the seasons. Your choices include world-class concerts and performances at the largest concert hall in Europe - the Festspielhaus, day trips and sightseeing around town, the famous Lichtentaler Allee—with its parks and the great rose garden—trips to vineyards and gastronomic tours, annual festivals of retro cars, popular music and cultural events, numerous museums, exhibitions and galleries, as well as the theatre. There are evenings of jazz and dance, concerts by the Baden-Baden Philharmonic Orchestra in the Kurhaus and international master classes on string instruments and concerts at the Carl Flesch Akademie.
For adventurous souls, there are horseraces twice a year at the Iffezheim hippodrome and the oldest and most beautiful casino in Germany, which has kept its doors open for almost 200 years. We help you select a cultural programme and entertainment that best suits your taste.