Children's holidays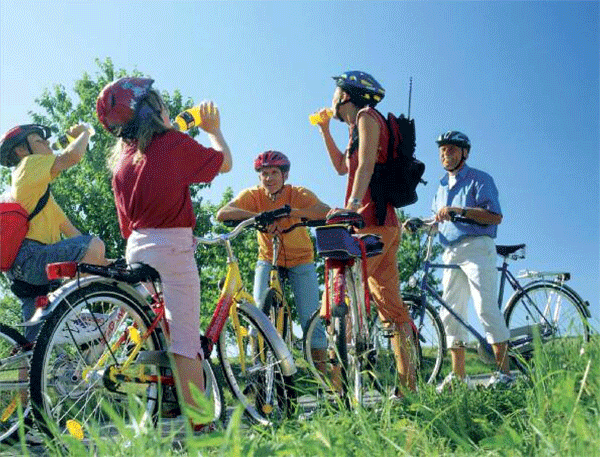 For our youngest guests, we offer visits to the zoo, indoor children's playgrounds, science and technology museums and, of course, the most famous amusement parks in Germany and France. Combine your desire for relaxation, entertainment and education in one holiday, depending on the age of your children, as well as your own wishes and available free time. An active holiday awaits your children both in summer and winter.
Winter in the mountains of Schwarzwarld is amazingly beautiful and the skiing season begins with dogsledding, skating and cross-country skiing – children will enjoy all these activities for sure.
In the summer, the young tourists are greeted by outdoor pools, horse riding and rope parks. The region also hosts festivals, a carnival, Christmas bazaar and May athletics competitions, which are of interest to children.
You can leave your children at the care of our nurses and governesses, who have undergone special childcare training and have a lot of experience working with children. Your children will have a good and educational time – after all, our nannies and governesses know the latest teaching techniques and can run sessions that are highly effective, entertaining and engaging for your children.
Indoor Children's Playgrounds
(in case of rainy or cold weather)
Kids to Kids in Bulle
Kindorado in Karlsruhe
Funarena for Kids, not far from Mannheim
Amusement Parks
Europa-Park
Holiday Park
Legoland Deutschland
Tripsdrill
Disneyland Paris
Museums
Le Vaisseau Science Museum in Strasburg
The Technik Museum in Sinsheim
The Roman Museum in Aalen
The Ancient World History Museum
The Planetarium in Stuttgart
The Experience Museum Experimenta in Freudenstadt
Sport
Summer swimming pools
Horseriding and promenades
Bowling
Bobsledding in Mehliskopf
Fun Forest, the adventure rope park
Dogsledding
Skiing
Annual Events
Carnival in the Kurhaus
Medieval Festival in Gernsbach
Christmas Bazaars in Baden-Baden
and Strasburg
Zoos
Visits to agrofarms with petting zoos
Lynx trail
The Luisenpark Zoo in Mannheim
The Stuttgart Zoo
ЗThe Karlsruhe Zoo
The Heidelberg Zoo
Monkey Mountain
ПButterfly Park
Bird Park
Falcon Club
Sea Life Konstanz Aquarium
Reptile Park (the only one in Germany)