Post-operative and Other Rehabilitation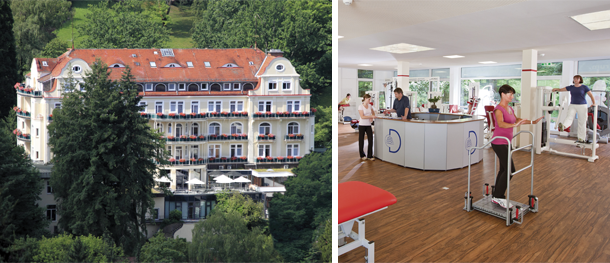 After many medical procedures, operations, illnesses and other disruptive conditions, a complete recovery can only be achieved by a strictly planned course of rehabilitation, collaboratively organised by doctors, psychologists, sanitation specialists, ergotherapists, physiotherapists and other narrow specialists. The best rehabilitation clinics in Germany, Austria and Switzerland offer everything you need to recover.
We know the strong points of each of our partner clinics and, depending on the patient's condition or desired level of comfort, we can recommend the best match - the clinic which is specialised in that specific area of rehabilitation.